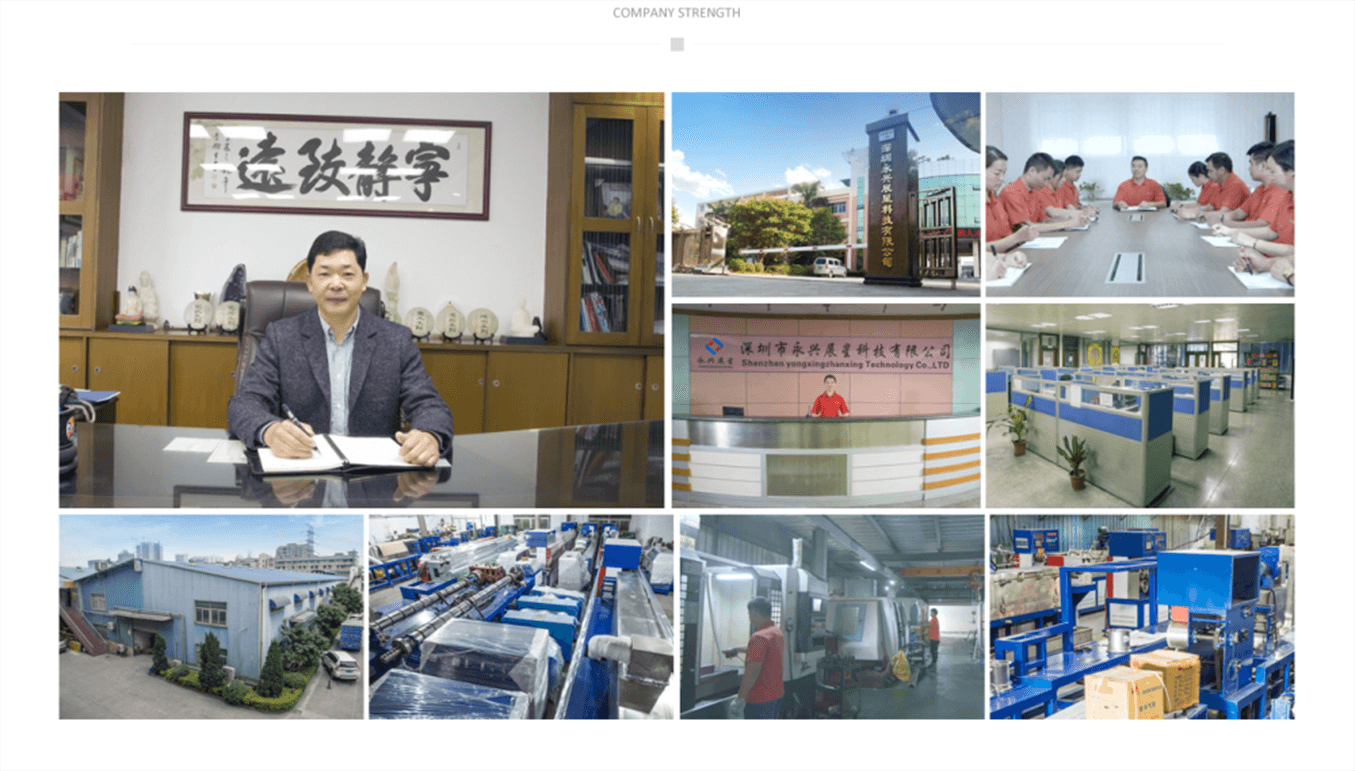 Shenzhen Yong Xing Zhan Xing Techonology Co., Ltd,
Shenzhen Yong Xing Zhan Xing Techonology Co., Ltd. a professional manufacturer specializing in making High-end intelligent PP and PET plastic strapping band production line. Factory Located in Shenzhen, China, we own a professional technology team which has almost 20 Years experience. At the meanwhile, we keep learning technology and experience from advanced plastic extrusion country like Germany, Japan and South Korea, and now some of our technologies have surpassed those advanced countries.
So far the product range covered:

Our Production line with Auto-Raw material feeding system, PLC control system,which can Automatic generate production memory, and high configuration like Auto-Mesh Changer / Adjustable mould/ Full Automatic Winder machine can realize change strap specifications without stopping the machine. With these features make our Strapping band production line Intelligent, Easy to Operate and and Energy Saving.
Our Company has achieved the ISO9001-2015 quality management system certification. What's more, the straps produced by our production line achieved ROHS2.0 environmental testing certification etc. Our customers have been supplying finished strapping band to big company like:
We are doing efforts to be better! Sincerely welcome you to visit our company to talk business and give guidance!